Are you tired of looking angry, upset, and exhausted? Do your frown lines make you feel older than you are? Looking for a way to revive your looks? We have good news! Daxxify is our new neurotoxin of choice when it comes to longevity, youthful appearance, and frown line improvement. Daxxify is the only long-lasting frown line treatment powered by a peptide with results that last on average 6 months!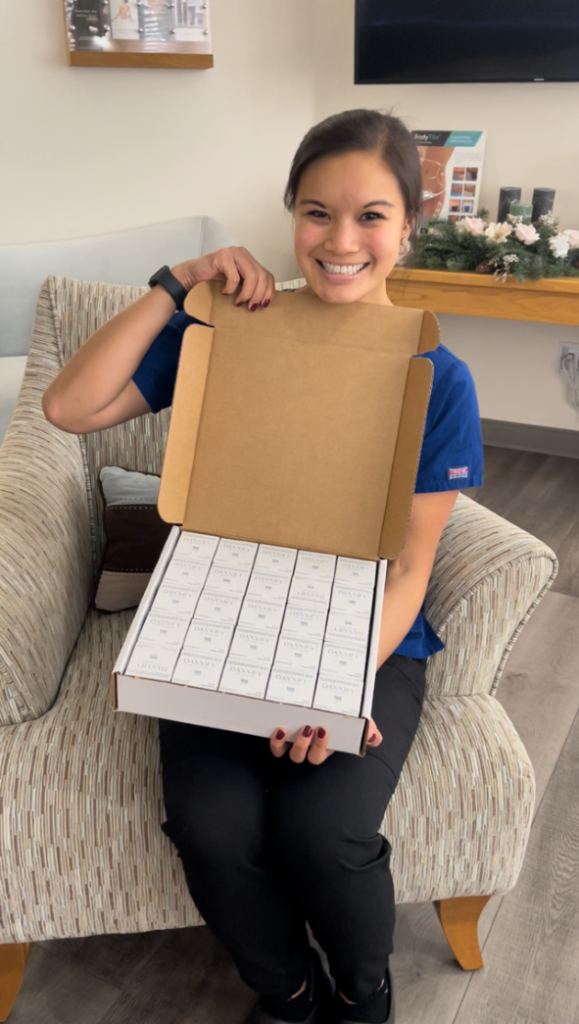 What is Daxxify?
Daxxify is the latest luxury product in the realm of neuromodulators. For those familiar with the Revance RHA Collection of dermal fillers, you know the high quality of their injectables.
Daxxify is the latest botulinum toxin to hit the market with a serious upgrade: the duration of correction is double that of regular neuromodulators! Instead of having to come in every 3 months, this treatment lasts for at least 6 months and often even longer than that! It is the first and only peptide-powered FDA-approved injectable treatment on the market.
Who would benefit from Daxxify?
If you have a busy schedule balancing work, personal, and professional commitments, this is the product for you! Daxxify makes it possible to keep your frown lines smooth with as few as 2 treatments a year! Conventional injectables require 3-4 treatments a year to maintain results. The power of the peptide will give the long-lasting results that you've been waiting for.
Why choose us?
We are one of the first to offer Daxxify in Northern Colorado! Our providers are one of the few in Colorado to be selected to attend the exclusive Daxxify training program to learn the best tips and tricks to long-lasting results.
In what situations would Daxxify not be indicated?
Daxxify contraindications include hypersensitivity to any botulinum toxin preparation or any of the components in the formulation and infection at the injection site.
How does Daxxify work?
Similarly, to other neuromodulators, the botulinum toxin in the product is used to inhibit the transmission of specific chemical signals from nerves, specifically those signals that cause muscular contractions. Botulinum toxin type A injections temporarily relax the facial muscles that cause wrinkles between the brows, reducing their appearance.
When will I see results from Daxxify?
You may see results with DAXXIFY™ as early as the next day after treatment, and typically within two days. You should see noticeable results within a two-week time frame.
How will I look immediately after the Daxxify treatment?
You may experience mild injection-related bruising. In most cases, bruising heals within a few days after injection. Some swelling may occur but, will go down soon after or within the hour.