The most common chief concern of patients with aging eyelids is a sad and tired look. Both men and women frequently see this as one of the first signs of aging. Sometimes it is genetic; patients relate that their mom or sister had their eyelids done.
Motivation to stay competitive in the workforce is another worry.
HIGHLIGHTS
If the main goal is to look younger, then correction of volume loss may be the primary target.
If skin excess is the main concern, surgical correction may be the correct choice.
If skin quality and mild laxity is present, laser resurfacing can tighten skin, remove wrinkles, and even create a lifted brow.
If colleagues mention that you look tired or sad, correction of this look may be possible with treatment. For many, the concern can be vision related. Droopy upper eyelids can restrict peripheral vision. Ladies may be interested in the ability to see eye makeup that they have put on. For some, the 'crepey' quality of skin is more of a concern than skin excess. In the lower lid region, the main complaints are dark circles or bulging fat pads, in addition to a constantly tired appearance.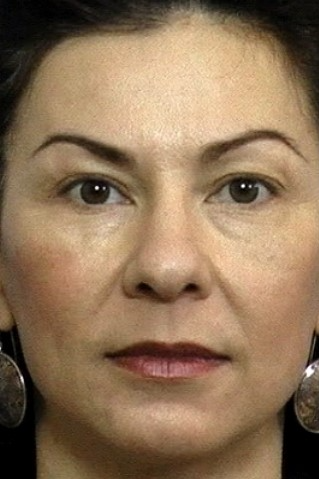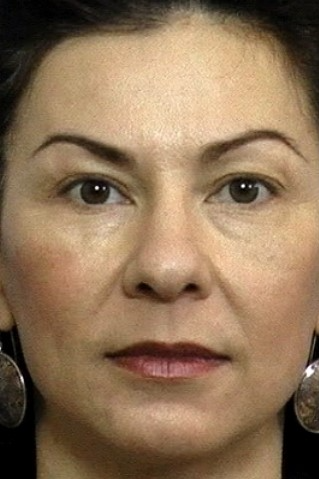 Left, appearance before treatment.
Right, results following traditional upper lid blepharoplasty and lower lid blepharoplasty with tear trough correction. Improvement in resting facial expression is dramatic.
To view more Eyelid Surgery before and after photos, click here to visit my gallery.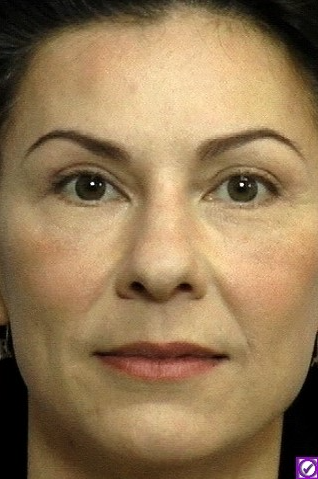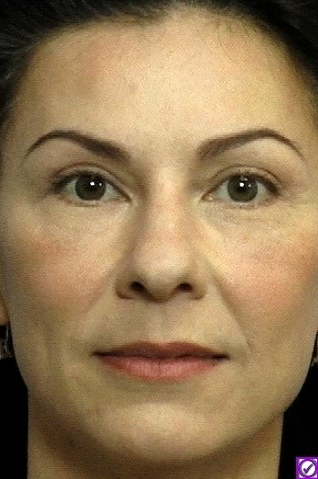 I'm hesitant to have eyelid surgery because I don't want to look funny.
Dr. Duncan's approach is conservative, with very natural appearing results. She is careful not to take out too much upper eyelid skin. Instead of removing fat from the lower lid region, she "recycles" it, using that fat to fill the hollow dark circles under the orbicularis muscle.
While incisions are present, the location is well hidden. A rested and pleasant appearance is the goal.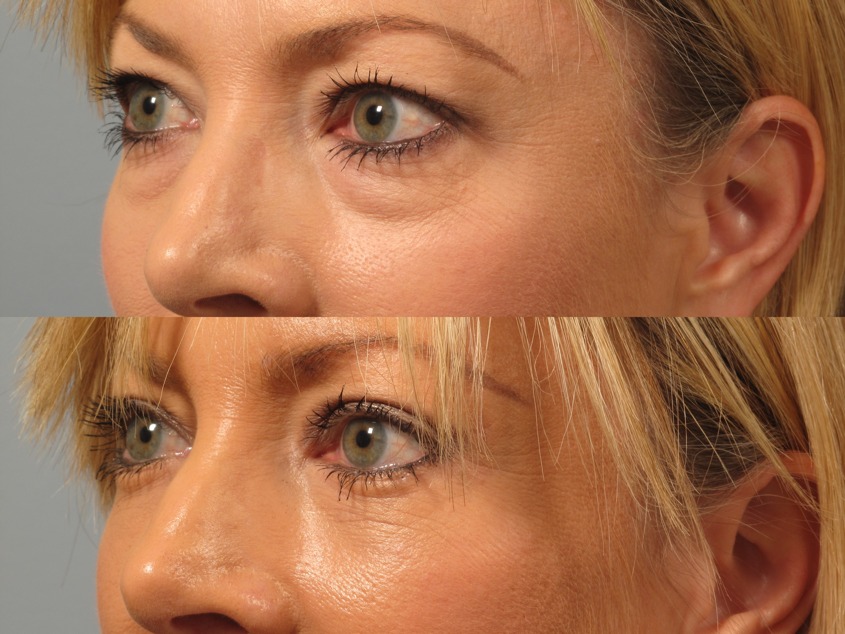 Above, 42 year old with genetic undereye "bags" and excess skin of the upper lids. Below, 6 weeks following upper and lower lid blepharoplasty by Dr. Duncan.
I'm intrigued by the thought of a nonexcisional eyelid lift. How does this work?
The procedure utilizes two types of laser resurfacing. While the primary goal of a laser lift is correction of a crepey skin texture, a secondary effect is significant skin tightening without cutting skin out. The laser lift is superior to the traditional surgical approach when mild to moderate correction is needed, and crinkled skin is a major concern. While lower lid skin wrinkles are improved and lax skin is tightened, the laser approach cannot correct bulging fat nor dark circles.

Left, 52 year old patient before treatment. She had crepey, lax skin in the upper and lower eyelid regions. Right, same patient 6 weeks after erbium and ProFractional laser resurfacing. Note the good correction of crepiness and skin laxity around the eyes.
Dr. Duncan's pictures are remarkable. How does she get these great results?
Attention to detail is the secret of a beautiful outcome. First, an assessment of the target areas is performed. Each individual has different needs, so the analysis is the key to a successful outcome and younger appearance. Dr. Duncan has many years of experience; she has been performing eyelid surgery for over 25 years. A keen aesthetic eye is the final step towards a lovely aesthetic outcome. Dr. Duncan's focus is doing the right thing—choosing and performing the best procedure that will give optimal results is her goal.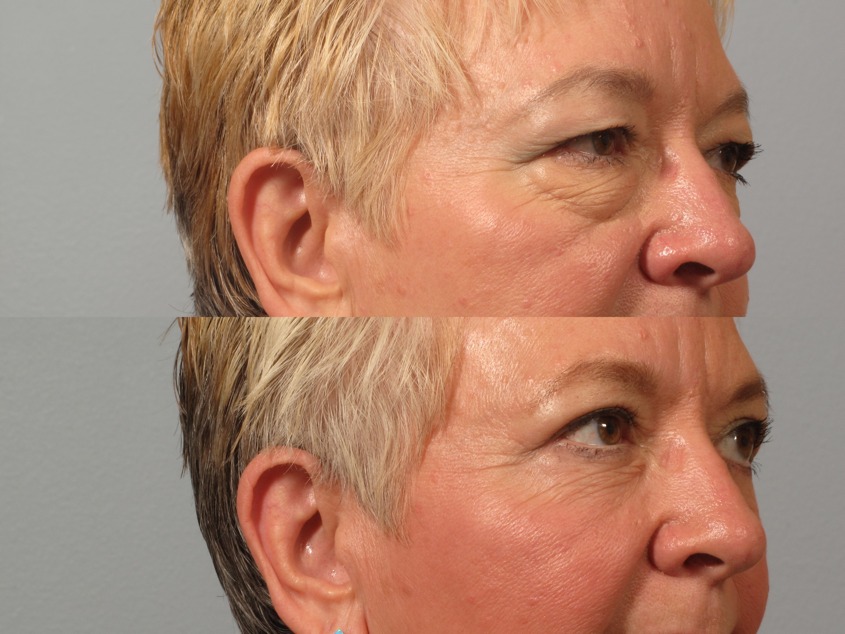 Above, 61 year old before surgery. Below, patient six weeks following eyelid surgery with tear trough correction by Dr. Duncan.
Which procedure is least expensive, and which has the shortest down time?
Laser treatments are probably less expensive. While the temporary deformity is less with surgery, laser procedures are superficial, and once the skin is healed, there are no activity restrictions.
What eyelid surgery can do for you:
Correcting excess eyelid skin, protruding fat, and dark circles can help to make you look several years younger and more refreshed. Improvement of crepey skin quality subtracts even more years from your facial appearance.
Eyelid surgery or laser targets individual regions, so it is customized for your particular needs.
These procedures are cost-effective as a localized problem is addressed, without needing to address the entire face.
Most lower eyelid procedures can reduce or eliminate the expense of filler injections in that region.
Why choose Dr. Duncan?
Dr. Duncan writes medical journal articles and speaks nationally and internationally about surgical blepharoplasty vs. minimally invasive options for eyelid rejuvenation. Her level of experience combined with a high level of attention to detail make her a top resource for correction of eyelid concerns.
Schedule Your Consultation
Dr. Duncan's artistic style results in dramatic, yet natural improvements. She works with each individual patient to create a personalized treatment plan based on his or her unique situation and desired goals. We would love to speak with you about achieving the best version of yourself. Call Plastic Surgical Associates in Fort Collins today at 970.493.7445 or click the button below to request a consultation. You can also email us any inquiries at info@drdianeduncan.com.