Empsculpt can help to enhance the physique, by providing a:
Reduction in stubborn belly fat

 

Improved muscle definition

 

Non-invasive body contouring option

 
HIGHLIGHTS
Builds muscle and burns fat

Achieves non-invasive buttock enhancement or abdominal definition

Is non-ionizing, non-radiating, and non-thermal
A Revolution in Body Sculpting
The non-invasive HIFEM® (High-Intensity Focused Electromagnetic) technology induces supramaximal muscle contractions not achievable through voluntary contractions.
When exposed to supramaximal contractions, the muscle tissue is forced to adapt to such an extreme condition. It responds with a deep remodeling of its inner structure that results in muscle building and fat burning.
Empsculpt can help to enhance the physique, by providing a:
Reduction in stubborn belly fat

 

Improved muscle definition

 

Non-invasive body contouring option

ko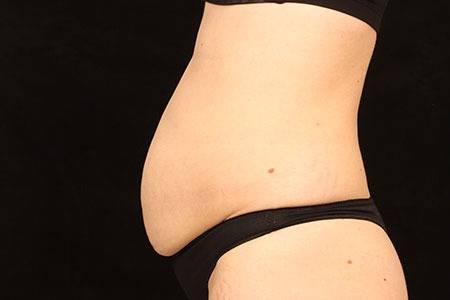 Left, 30 year old mother of 3 before treatment
Right, patient 3 months following combined treatment with Emsculpt & Emtone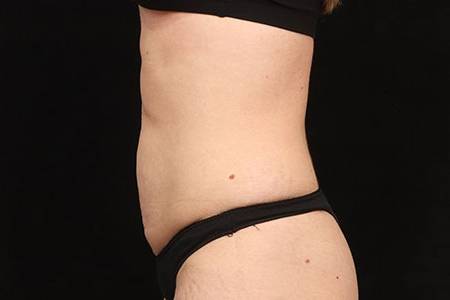 "The EMSCULPT NEO was an enjoyable process that felt like a mild workout with 10x the amount of effort in the results! Every area I have used the machine on has benefited greatly. Overall, I would highly recommend these machines to those looking to feel and LOOK healthier." 
EMSCULPT: Build Muscle and Burn Fat without Surgery
Current non-invasive body shaping therapies address fat and skin. But what happens when one has less than an inch of pinchable fat or wants to improve the tone and shape of one's stomach or buttocks? After all, more than a third of one's body is comprised of muscle. The EMSCULPT is the pioneer device to help both women and men build muscle and burn fat; the NEO is it's bigger and better counterpart!
*Video courtesy of BTL Aesthetics*
"I love the Emsculpt machine. I have had seven treatments and most definitely see a difference. I started seeing a difference within a couple of treatments. I noticed my belly was shrinking. I have a lot of weight to lose and this gave me such a great jump start. My first treatment I was a little nervous since it was new to me, but the wonderful ladies in Dr. Duncan's office got me all set up in a cozy room with dimmed lights. They showed me the machine and had me lie down. There were two paddles strapped around my middle as I lay on a spa-like table. They told me when they were going to start and that I would feel some prickly feelings. Sure enough, the prickles started. They slowly increased the intensity and the prickles intensified. It was a first a little "jolty" or kinda of "zappy" feeling, but it didn't take long before I was used to the feeling and could relax on the table quite a bit during the 30-minute treatment. In 30 minutes on this machine, I felt like I had done a ton of sit ups. I could really feel my muscles starting to wake up. Once my tummy journey is over, I'm definitely coming back to do my behind!" 
Why is Emsculpt the breakthrough in non-invasive body shaping?
EMSCULPT is the world's only non-invasive body shaping procedure to simultaneously build muscle and burn fat. In addition, the EMSCULPT creates a world´s first non-invasive butt lift procedure.
Am I a candidate?
Anyone can benefit from the EMSCULPT procedure. Currently, there are only indications for buttocks and abdominals, but applicators are being developed for other areas. Ask your provider for more details.
Note: We cannot treat patients with pacemakers!
What is the treatment time?
30-minute treatment with a minimum of 4 sessions initially scheduled 2-3 days apart. Your provider will help you create a treatment plan tailored to your specific goals.
What does it feel like?
The EMSCULPT procedure feels like an intensive, area-specific workout. It is adjustable to each patient and has been described as feeling 'thumpy'. You can lay down and relax during the treatment.
Is there any downtime? Any pre/post treatment preparation?
The EMSCULPT is non-invasive and requires no recovery time or any pre/post treatment preparation.
Does it really work?
YES! The EMSCULPT has been clinically tested for safety and efficacy through seven independent US based clinical studies.
How fast will I see results?
You begin to feel tangible results right after the treatment. Positive results are usually reported two to four weeks after the last session and continue to improve for several weeks following the treatments.
Schedule Your Consultation
Dr. Duncan's artistic style results in dramatic, yet natural improvements. She works with each individual patient to create a personalized treatment plan based on his or her unique situation and desired goals. We would love to speak with you about achieving the best version of yourself. Call Plastic Surgical Associates in Fort Collins today at 970.493.7445 or click the button below to request a consultation. You can also email us any inquiries at info@drdianeduncan.com.